Learning to love the lock-down
Maybe you once dreamed of how great it would be to cut your commute and work from home full time. Perhaps you imagined the domestic bliss of home-schooling your kids and having more quality time with the family. Now, that's your reality be default, due to the coronavirus pandemic, and living-working-schooling at home is not all you expected. Well, here's a few ideas to make your home life more liveable and comfortable while we all ride out this current crisis and look forward to the day when we can leave the house without worry of COVID-19.
A DIY Pillow
The first thing many of us think of about homebody life is sleeping in and nestling in our beds — sleeping in, taking a mid-day nap, or hitting the hay early when you've binged watched every great series on Netflix and there's no place to go out. Make your snooze time especially cozy with a Coop pillow. This stuff-it-yourself pillow comes with a plushy quilted case that you can fill to your heart's (or your head and neck's) desire. In fact, it came with so much shredded foam filling that I made a smaller travel pillow out of the remainder after I fluffed my pillow to the perfect size.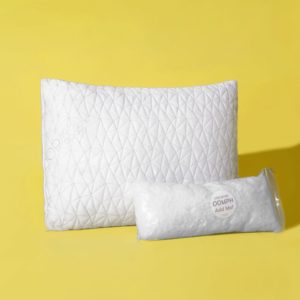 Good Scents
After being cooped up in the same house day after day can make you miss going places, and if you're quarantined with a houseful of people, the air quality can get a bit stuffy. That's when Moodo can be a mood saver. The electronic air freshener features unique pods that can be dropped into a diffuser to spread a variety of aromas around your indoors environment. A smart version of the Moodo dispenser can accommodate up to four pods in which you can mix-and-match scents and control with an app on your phone. A smaller, more portable Moodo one-pod diffuser fits discreetly wherever you want, even a car cup holder, to fill the air with exciting fresh fragrances like beach party, lawnscape or classic vanilla.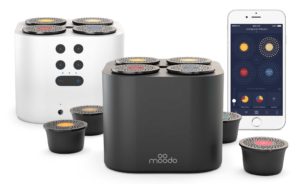 Smart Switch
Now that you have time at home to do all those chores and fix-ups, finally you can smarten up your living space with Treatlife smart switches. With these sleek switches you can control lights remotely with the Smart Life app on your smartphone, IFTTT, Alexa or Google home devices, so you don't even have to get out of bed to turn on or off the overhead. You can even schedule lights to come on and welcome you home, or turn them off if you forgot and left them on, when you make a rare venture out of the house, to social distance with friends.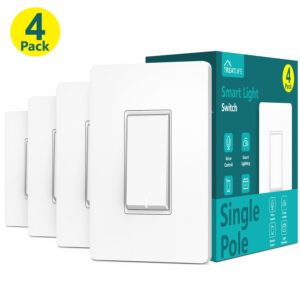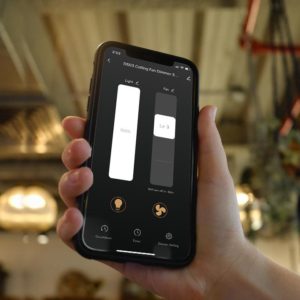 Soft Walls
Designers often advise painting walls a new color to refresh a space, but Vant panels are a way better way to make your space go from blah to brilliant in an afternoon. These cushion-like panels snap into place on a aluminum bracket that can be installed on a wall in minutes. The assortment of colors and textures can accommodate the decor in any room, from the bedroom to a wet bar. At my home we used them for a special ambiance in a home podcast studio, where the panels provided excellent sound-proofing in addition to looking fabulous.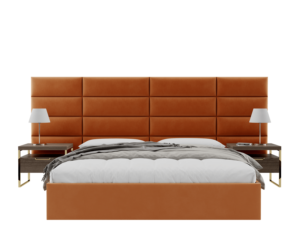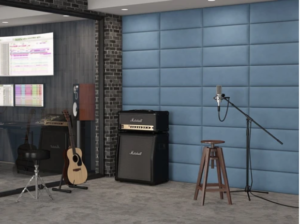 New Old Photos
Those boxes of old photos and slides have been gathering dust for years, so use your lock-down leisure time to digitize them and make them look like new with Vivid-Pix, a software program that restores photos with artificial intelligence that can improve scanned photos in seconds. Suddenly sepia-tones and muted colors appear bright and crisp. Our family historian, my cousin, used Vivid-Pix on more than 1,000 photos that he uploaded to a family Facebook page in a single day, to the delight of family and friends who joyfully pursued these once-lost and forgotten photos — keeping precious memories from literally fading away.